Who would have known that a simple bake sale at our kid's school would result in all of this?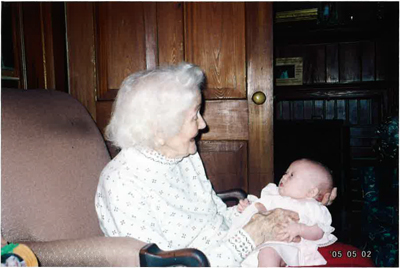 That's right, it all started during the 2009 Spring Fling at the Peachtree Presbyterian Preschool.  We volunteered to bake some delicious pies for the event: we were prepared with plenty of delicious fudge pies to go around, but we weren't prepared for such fantastic feedback on the pies themselves!
We sold out of pies that day, and still had people asking for more.  So…we decided to give them exactly what they wanted.
In 2011 (after 2 years of getting the recipe juuust right), we finally launched Darden's Delights!  
Today. Darden's Delights just rolls off the tongue, but that's only part of why we chose the name.  Of course, Darden is the name of our beautiful little girl, but what most people don't know is that the store is also named after Darden's great grandmother, MaTee (pictured above & to the left).
The seed we planted way back in 2009 (check out what our first website used to look like below!) has blossomed into a profitable business with over 9 different pies to choose from.  We're incredibly-honored to know that others understand our cause, and blessed that we get to share deliciously-sweet pies in hopes that we'll all make a difference.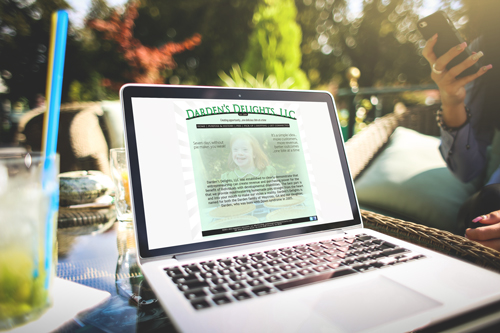 Darden's Delights hopes to catalyze change in the disability community, and we're dedicated to improving outcomes for individuals with disabilities, everywhere.  Although we do plan to grow over the next few years, we'll always keep our Georgian roots at heart.
If you'd like to join the cause, feel free to grab a bite from Pie Town or shoot us a line.
Happy pie eating!