Our story began at the Peachtree Presbyterian Preschool Spring Fling bake sale in Atlanta, GA when we donated a few fudge pies. The pies were wrapped with a bow and a simple sticker of our daughter Darden's picture, serving suggestions and a name: "Darden's Desserts".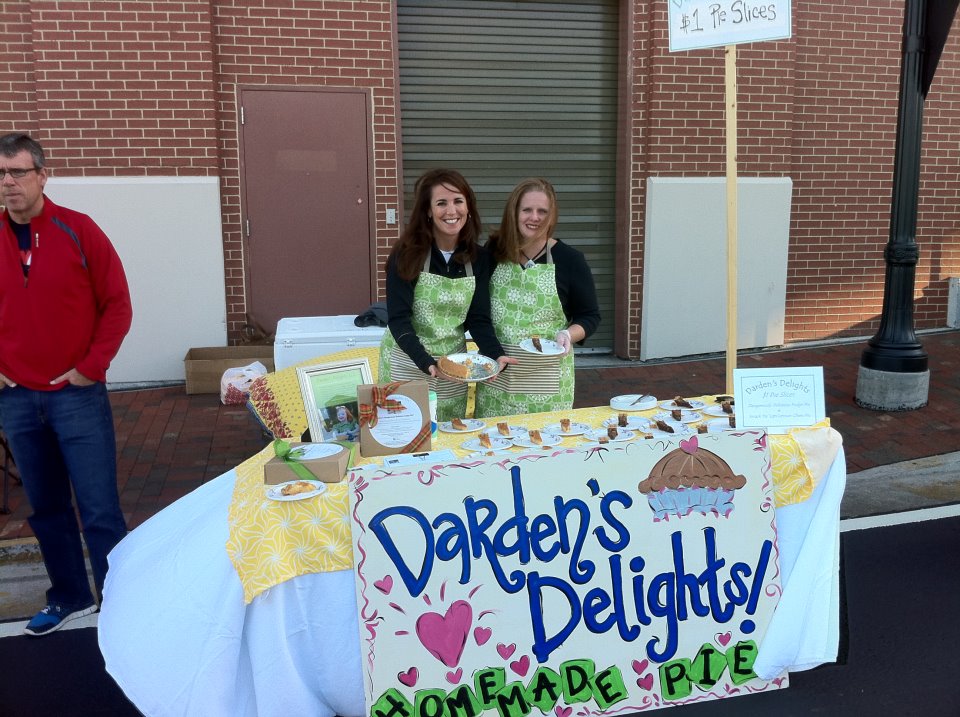 Everyone loved the pies, and after the bake sale, we received a request to buy a pie. After that, we…
Changed our name to "Darden's Delights"
Named our signature fudge pie, and
Started adding a variety of pies to the menu — and that was that!
Years later, that single pie recipe has morphed into nine different flavors in three sizes and been enjoyed in every state in the continental US.
We continue to introduce new ideas, try different venues, and find different outlets to spread the word. We are always open to new ideas (got one?  Shoot us a line!), and we are excited to find new ways to distribute our pies for all to enjoy.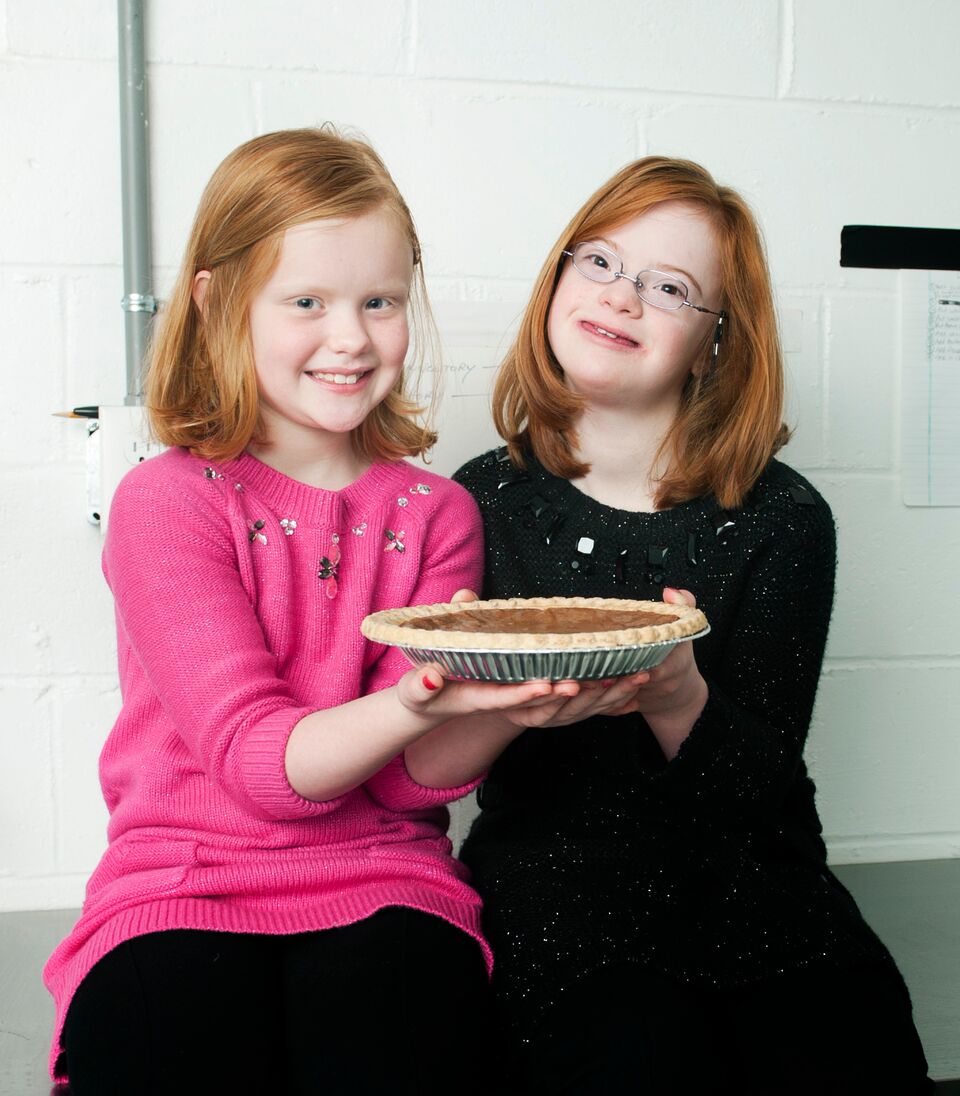 We attribute the success of Darden's Delights not only to hard work and tenacity, but also to others and their desire to see people with disabilities succeed and prosper.  Oh and of course,  to our classic fudge pie recipe that originated (in Waycross, Georgia) from Darden and Anna's great grandmother, MaTee!
In everything we do…
We challenge the status quo for people with disabilities.
We create real opportunities for individuals with disabilities.
We give back a portion of our revenue to organizations that think "outside the box" to enhance opportunities for individuals with disabilities.
Contributions So Far