Our story began at the Peachtree Presbyterian Preschool 2009 Spring Fling bake sale in Atlanta, GA when we donated a few fudge pies. The pies were wrapped with a bow and a simple sticker of our daughter Darden's picture, along with serving suggestions.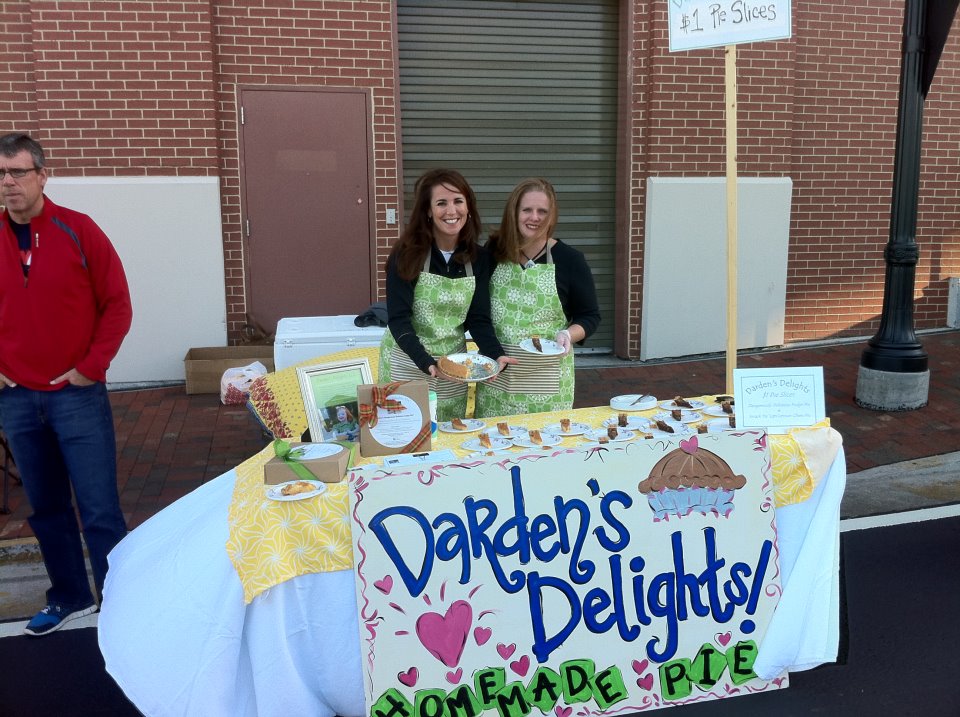 Everyone loved the pies, and several months after the bake sale, we received a request to buy a pie. After that, we…
Created our company name "Darden's Delights"
Named our signature fudge pie (Darden's Dangerously Delicious Fudge Pie) and
Started adding a variety of pies to the menu — and that was that!
Our one of a kind mouth watering pie recipes come from the Darden family of Waycross, Georgia and date back many, many years.  Darden's Delights is named for both the Darden family and our daughter, Darden, who was born with Down syndrome.
To date, that single fudge pie recipe has morphed into 20+ different flavors in three sizes.  We continue to introduce new ideas, try different venues, engage wholesaling and fundraising opportunities, etc.  We are always open to new ideas (got one? Shoot us a line!), and we are excited to find different ways to distribute our pies for more to enjoy.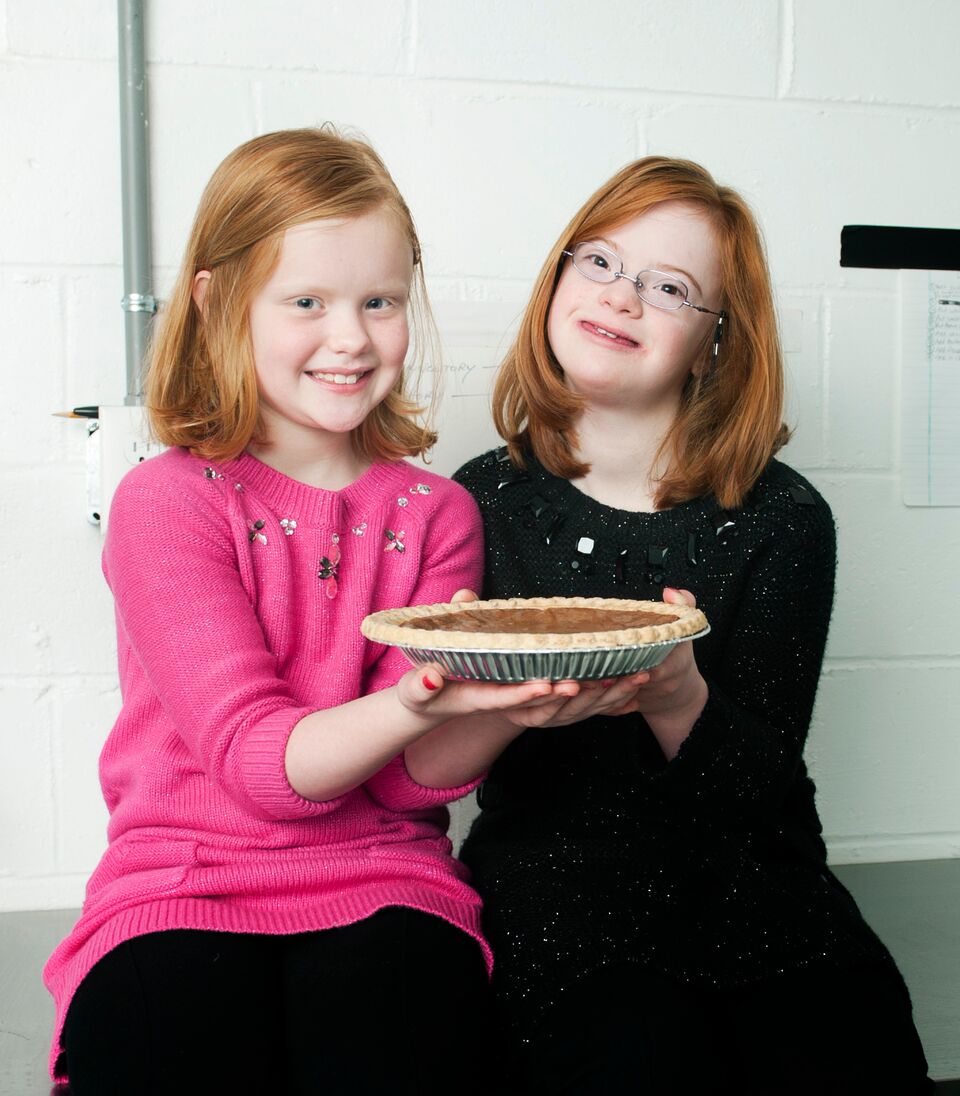 We attribute the success of Darden's Delights not only to hard work and tenacity, but also to the community and the desire to see people with disabilities succeed and prosper.  Oh and of course, to our classic fudge pie recipe that originated from Darden and Anna's great grandmother, MaTee!
In everything we do, we believe in challenging conventional thought by building a thriving business to enhance opportunities for people with developmental disabilities.  We do this by embracing entrepreneurship, which we believe is accessible to everyone.  We think this approach is the best way to create opportunity, prosperity and community membership.  For that reason, we give back a "slice" of our revenue to other organizations and ideas that support our purpose.
Contributions So Far