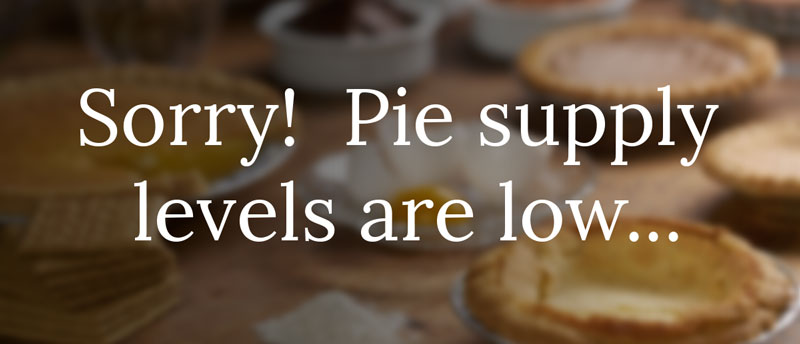 Hey there internet friend!
We're glad you found the Darden's Delights free pie giveaway form. You should know that at this time, due to supply limitations, the giveaway is currently
on hold
.
Thank you for giving back to the disabled community!
We understand that the pie cravings don't subside so easily, though. As we get back up to speed, you
can always visit the shop
.